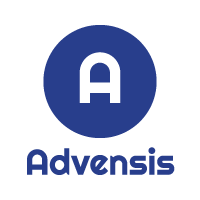 Welcome to Advensis
We're solutions company specialising in development of our own products as well helping customers to develop their idea to the product. We provide following services:
Embedded electronic device prototyping and hardware development
Programming and configuration of information systems and embedded devices
Production management
Electronic equipment maintenance services
Consultations and training
We have proven to be a reliable partner for our customers. We have achieved this result by consistently focusing on quality management and staff skills and abilities. We are proud to be a member of Latvian Electrical Engineering and Electronics Industry Association.
Meanwhile we're working on of our products - ezRoute - online tool to keep your car's diary - all routes, who was driving and where, how much fule has been used etc.
We're currently still working on our fancy website. Meanwhile you can visit our AngelList profile.
For quote, help or support, please contact us via: info@advensis.co
Our contact information
Advensis SIA
web advensis.co / advensis.lv
registration No. 40103715142
domicile Tallinas iela 61A-39, Riga, LV-1009, LATVIA
postal Templa iela 6, Riga, LV-1002, LATVIA
bank AS Citadele banka
SWIFT code PARXLV22
account No. LV95PARX0023422190001
©2022 Advensis. All rights reserved.
Page created by digiBlink.